It's Election Day in the United States, and I thought I could write a review about a photographic memoir following JFK's political career. With the title My Kennedy Years, photographer and journalist Jacques Lowe published some time ago the photographs he took of JFK during the 50s and 60s. 
This book is definitely a piece of history, showing the reader the many sides of the presidential candidate and then president of the United States. The book is divided in different parts, all of them focused on the relationship between the author and JFK.
Rallies, candids with his wife, or even with his brothers…Those are the type of images Jacques Lowe took of John Fitzgerald Kennedy. He became the official White House photographer, so he followed the president everywhere. 
We get to see how their political party organized and ran the presidential campaign, all his outings to seek votes as well as his personal and more private life.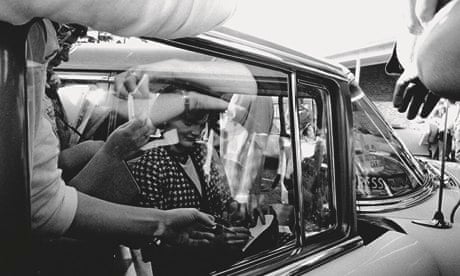 I'd totally recommend this book to anyone who enjoys reading and knowing more about The Kennedy family, also to those who are interested in US politics. Most of the photos featured on the book were never seen before, so it's definitely worth the price! 
Personally speaking, I don't like to talk about politics, but I've always been a fan of The Kennedys. And since today is a special date for US citizens, I thought I could share this quick review with my readers. 
Have a great day! 
xx